Yes, I know I'm a bit late for a Tuesday blog update. Today was a bit busy, but hey, better late than never, right? And any time is fine for
Tot School Time!
Zoey loves doing Tot School. An hour in the morning of fun hands-on learning with Mama. Seriously, what could be better? So last night while I was waiting on my printables for next week's Tot School to print, I browsed on Etsy for Tot School items. I know Zoey would love them all!
My girl definitely loves sorting. I mean, she even sorts her M&Ms by color and eats all of one color before moving on to the next. So she would definitely love these sorting bowls by HomegrownToys. They also make tongs and acorns painted to match the bowl colors. Perfect for working on developing motor skills.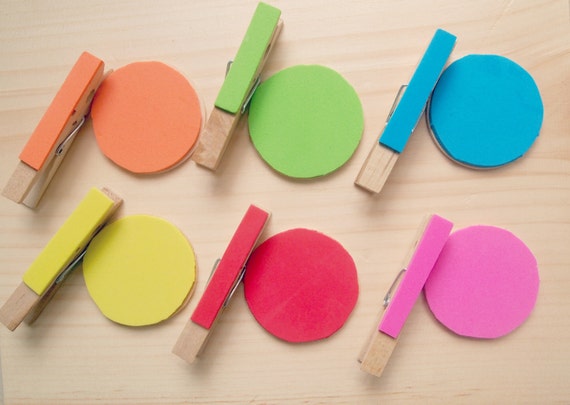 Speaking of motor skills, Zoey had a hard time with clips for a good while. I made something sort of similar to these with shapes on the clips, but it never occurred to me to make some with colors. And since matching is sort of like sorting, Zoey loves it too.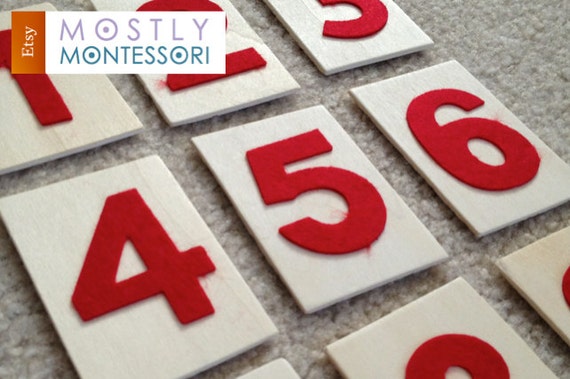 Zoey also likes counting, and can identify numbers, apparently all the way up to 20 (And also the number 30, unfortunately. "Mama, you're 30!"). But she's not quite ready to write them yet, even by tracing them. Feeling the felt and letting me help her trace it with her finger would be a great way to help her get ready for that.
There are many more wonderful tot activities in my
Tot School Time!
treasury. Stop by. The toddlers in your life will thank you. ;)